September 24, 2018
1981 June stats and Power rankings posted
The stats and power rankings for June of 1981 are now posted. Mike Schmidt has an early foothold on the MVP for the AL with 90 RBI thru 80 games. July profiles are due to your opponent and the commish by Oct. 1st.
February 28, 2018
1981 New Manager in place
Gentlemen: Mike Boling and the Terre Haute Phillies have decided to relinquish their franchise. I would like to thank Mike for his many years in SPB-1 and he leaves in good standing. He will remain in SPB-2. Taking his place is long-time DMB player Chris Longo, who will be renaming his team the "Beast Coast Brushbacks." He has given up rights to Riverfront Stadium and is now claiming Yankee Stadium for his team, leaving Riverfront and the Oakland Coliseum as the two available parks. Welcome aboard Chris!
February 5, 2018
1980 Usage reports
My apologies for the late posting on the website. Linked here are the 1980 end of season overusage and use or lose reports for 1980.
January 14, 2018
1980 Champion Crowned
Congratulations to Mike See and his Las Vegas Thunder for outlasting the Asheville Tourists, managed by
I will not reveal the method....you will have to read and see for yourself!

This was Mike's third SPB-1 crown and 13th SPB title overall! Congratulations to Rich on a great season, and his NL Crown. We are onto 1981!
December 28, 2017
1980 Final stats and power rankings posted
The stats and power rankings for September 1980 are now posted. I am having technical difficulties with some of the monthly stats, and hoped to get that fixed soon. Congratulations to the four division winners:

AL East: Las Vegas Thunder- Mike See
AL West: Ottawa Lynx- Stan Barkun
NL East: Cleveland Spiders- Chris Williams
NL West: Ashville Tourists- Rich Applegate

I have sent them the playoff database and should get their results soon.
May 9, 2017
Stadium change
The Las Vegas Thunder are vacating the venerable Yankee Stadium and are moving into the launching pad known as the King County Coliseum, or the "Kingdome." Yankee Stadium and the Oakland Coliseum are available.
April 24, 2017
Team name change
The Rossville Cubs will be moving north, and will become the South Bend Cubs. Thank you to Rick for graciously waiting until after the draft to commence this maneuver.
April 10, 2017
BBHOF "White Glove Tour" Announced
From Mike See: For the past several weeks, I have been working with Baseball HOF VP of Development Ken Meifert and Director of Development Jason Schiellack and I am very excited to announce that our SPB Managers attending our Cooperstown Draft will be recieving a very special tour following the completion of our draft on Saturday.

This tour, which is normally reserved for very high level donors a celeberties, is called "The White Glove Archives Tour."

We will be taken into the very secure and private HOF Archives room, where they keep more that 40,000 artifacts that are not on display to the general public. Items like Babe Ruth's and Ted Williams bat that he took his last swing with, Babe's Jersey, Ty Cobb Baseball Balls sweaters, balls used to throw perfect games, and so much more. And the best part. We will be able to hold, touch and take photos with these artifacts (wearing the white gloves of course).

Below is a link to a similar tour experience that another person had...so you can see exactly what we'll be doing (with pics)

http://stevetodd.typepad.com/my_weblog/cooperstown-visit.html

It is a once in a lifetime experience, that most who visit the Hall of Fame would never get to do, but for the Seasons Past Baseball Group, we will get the VIP Treatment.

Now, a few details. Tour space is VERY limited as we will be going into very confined area, so it will be limited to just our 13 managers and our official photographer Dorothy. 14 people total. That will be very tight at that amount, but that was the most we could get, so my sincerest apologies to the other wives who are coming. The tour will be about 60 to 90 minutes and will start at 3pm Saturday, giving us an hour or two to explore the HOF before we start.

Also, dont forget that The Mayor of Cooperstown, the Honorable Jeff Katz, will be their with us Saturday morning prior to the draft, talking about his book Split Season 1981, signing books and taking pics. He'll have books with him too if you dont have one to sign. Book Cost is $20.00

Myself, John and Don are doing all that we can to make this the greatest SPB get together ever, and we hope that you will all enjoy it very much.
March 20, 2017
Protected roster numbers
Here are the number of protected players (not including uncarded players) who can be protected by each club prior to the Phase 2 draft:

21 Protected players allowed
Spirit Mountain Volcanoes (Marc Hollingsworth)
Thunder Bay Damage (Rob Capizzano)
Nanoose Bay Barking Owls (John Measor)
Bloomington Hoosiers (Steve Lehman)
Collierstown Highlanders (John Moore)
Dayton Triangles (John Turnbull)

20 Protected players allowed
Frankfort Tigers (Gary Plunkitt)
Terre Haute Phillies (Mike Boling)
San Diego Conquistadors Mace Matayc)
Rossville Cubs (Rick Ryan)
Asheville Tourists (Rich Applegate)
Flushing Rat (Joe Dezarlo)
Blue Ridge Mountaineers (Steve Brunner)
Rockford Forest Citys (Terry Baxter)
Fairfax Peppers (Ron Peterson)
Manchester Pine Barons (Marc Shaw)
Evanston Black Sox (John Ungashick)
Cleveland Spiders (Chris Williams)

19 Protected players allowed
Kenosha Eagles (Dave Lauer)
Ottawa Lynx (Stan Barkun)
Niskayuna Nationals (Don Rahn)
Wabash River Catfish (Steve Ehresman)
Las Vegas Thunder (Mike See)
Cuyahoga River Flames (Marc Robinson)

January 18, 2017
Stadium Carousel
With the change in stadiums from one of the new managers, it has brought about a domino effect with regards to park changes. Here is a running list prior to the start of the 1980 Season:

1) Kenosha Eagles move out of County Stadium and into the Astrodome
2) Barking Owls move out of Metropolitan Stadium and into Dodger Stadium.
3) Blue Ridge Mountaineeers move out of Oakland Coliseum into County Stadium
4) Wabash River Catfish move out of Veterans Stadium into Metropolitan Stadium
5) Collierstown Highlanders move out of the Kingdome into Veterans Stadium
This leaves the Oakland Coliseum and the Kingdome available.
January 17, 2017
Second New Manager in place
Gentlemen: I am very happy to announce that we have a new member to SPB, who is a longtime friend of mine that some of you may know. Welcome Marc Shaw to SPB-1! Marc will be taking over the Hatteras Pelicans franchise. He will rename his team the Manchester Pine Barons, and will move out of Dodger Stadium into Anaheim Stadium. This will leave Dodger Stadium and the Astrodome as the two open stadii. Marc can be reached at marcshawmusic@aol.com. Welcome Aboard Marc!
January 15, 2017
New Manager in place
Gentlemen: I am glad to announce the return of Marc Robinson, who will be taking over the Canton franchise. He will rename his team the Cuyahoga River Flames, and will remain in Cleveland Municipal Stadium. Welcome back to SPB-1 Marc!
December 30, 2016
1980 Lottery Results announced
Gentlemen:

Here are your 1980 Lottery Results: 5-4-3

https://www.lotterypost.com/results/il

So here is your 1980 Lottery Order:
1. Dayton Triangles (John Turnbull)
2. Nanoose Bay Barking Owls (John Measor)
3. Thunder Bay Damage (Rob Capizzano)
4. Bloomington Hoosiers (Steve Lehman)

Rob gets the short stick as the #1 seed overall, but gets no worse than the 3rd pick per the constitution. I will have the complete draft order out at the completion of the World Series, which is scheduled to be played by the end of next weekend.
December 30, 2016
1980 Draft Announcement!
I am very excited to let everyone know that I have made arrangements and received confirmation this evening for a VERY special guest speaker who will spending some time with our group prior to our annual draft on April 22nd. Joining us for a very special discussion will be....The Mayor of Cooperstown, NY, The honorable Jeff Katz, who also happens to be an acclaimed author. His most recent work is "Split Season, 1981 - Fernando Mania, The Bronx Zoo and the Strike that saved Baseball." Mayor Katz will be sharing stories from the book and have an open discussion about the 1981 season at the Otesaga with us prior to our draft. Good timing since this is the era that SPB-1 is moving into. So excited for all who will be there! https://www.amazon.com/Split-Season-Fernandomania-Strike-Baseball/dp/1250045215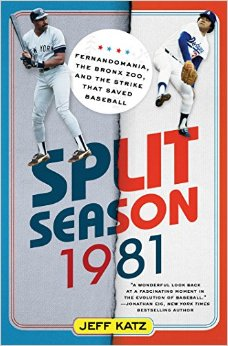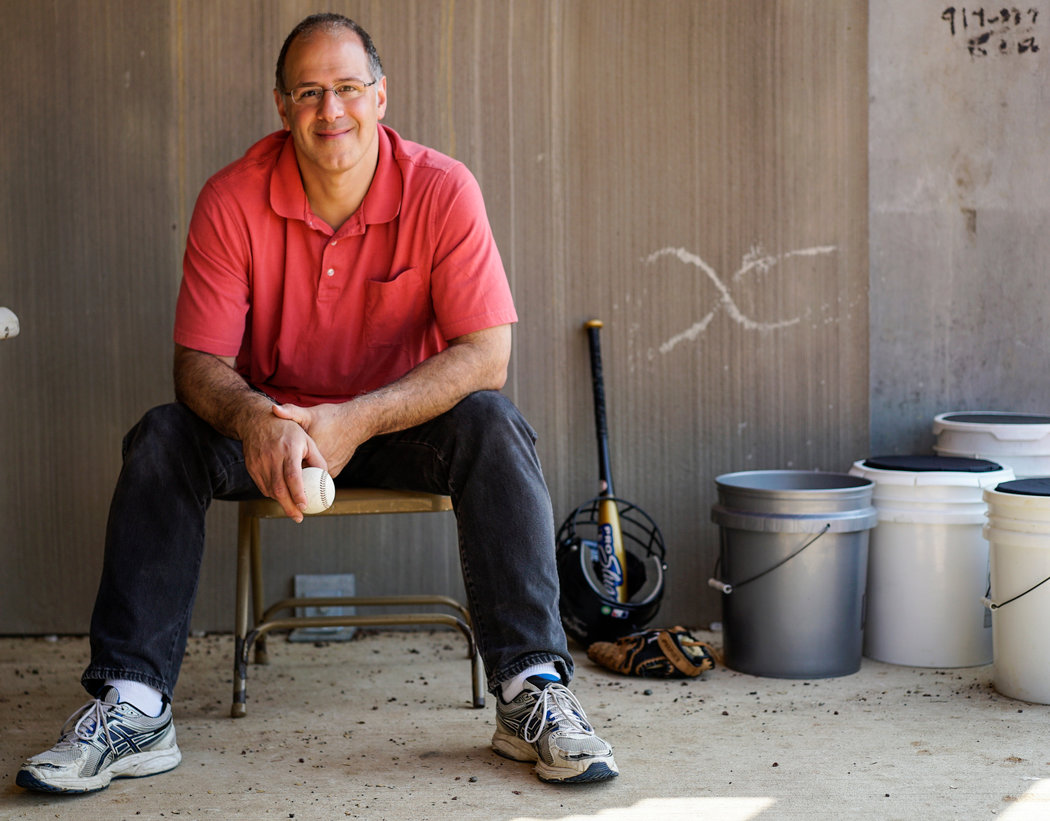 December 27, 2016
1980 Lottery teams set
With the 1979 Season Completed, the four (4) lottery winners for the 1980 Rookie Draft are now decided. The Lottery will be held this Thursday evening December 29th. It will be based on the Evening Pick 3 Number of the Illinois State Lottery.

http://www.illinoislottery.com/

Two teams would have qualified for this years lottery that was in it last year (Volcanoes, Highlanders) so they will have another crack again in 1981.....

SO THAT BEING SAID, THE 4 LOTTERY TEAMS FOR 1980 ARE AS FOLLOWS:
Thunder Bay Damage (Rob Capizzano) - 58 Adjusted* Wins (4 Chances)
Nanoose Bay Barking Owls (John Measor)- 64 Adjusted* Wins (3 Chances)
Dayton Triangles (John Turnbull)- 66 Wins (2 Chances)
Bloomington Hoosiers (Steve Lehman)- 67 Adjusted* Wins - (1 Chance)

*Adjusted wins include any overusage penalties a team incurred during the previous season

So, the rules for the lottery are below. Note: If the team with the worst record does not win either the 1st, or second pick (Damage), they will pick NO LOWER than pick 3. This way the team with the lowest wins is protected from getting the last pick in the lottery.
December 27, 2016
1979 Usage Reports
I know you have been anxiously staring at your computer hitting refresh until you get these. Well, they are here! The 1979 Use or Lose and Overusage reports. Enjoy!
December 23, 2016
1979 Playoff pairings set
Gentlemen: While we are still waiting on a few results to trickle in, I can tell you from the series already played in week 5 that all four division winners have clinched.

In the American League: The Las Vegas Thunder (Mike See) withstood a hard charge by the Wabash River Catfish to take the division by two games. Mike will face the Ottawa Lynx, helmed by Stan Barkun, who will represent the AL West after the Canton Moondogs have been ruled out of the playoff hunt.

The National League saw a stunning turn about in the last series of play, where the Cleveland Spiders (Chris Williams) took five of six from the Evanston Black Sox (John Ungashick) to claim the division by three games. It was not so close in the NL West, where the Niskayuna Nationals (Don Rahn) ran away with the division by 19 games.

Once the rest of the series results are in, I will update the website, send out the final end of season database, prepare the overuse and use or lose lists, start the 1980 draft order and anxiously await the playoff results. Then will come the hot stove which will culminate with our 25th Anniversary draft in Cooperstown in April.
December 21, 2016
25th Anniversary Draft location set!
Christmas has come early for the members of SPB-1

While attempts to hold our live draft at the Hall of Fame Museum proved to be unsuccessful – after brainstorming with Mike See – we have come up with something even better!!!

I have secured the Natty Bumppo Room at the historic Otesaga Hotel & Resort in Cooperstown New York from 8 AM to 5 PM on Saturday April 22nd, 2017

For those who aren't familiar with the Otesaga – it is the hotel that MLB players and executives stay at when in Cooperstown. I have never been there when you didn't run into a player in the lobby. It is also 0.2 miles from the Museum!!!!! I will also be looking to reserve a tour for the group at the HOF.

While I can also look to reserve hotel rooms in other local hotels – I have arranged a rate of $199/night at the Otesaga.

Check out the link below to find out more about the Otesaga.

http://www.otesaga.com/photo-gallery.aspx
December 19, 2016
Upcoming SPB-1 Milestones
Just a few more important SPB-1 Milestones for your enjoyment

Hitting
· Flushing's Lou Brock stole his 1,000th SPB Base is 1978 and currently stands at 1,012 for his career.
· The Triangles Pete Rose now in 2nd on the ALL TIME SPB-1 hit list with 3,420 hits in his career, trailing Hank Aaron by 215 hits. With two series left, he has a chance to get a little close, and will likely get very close in 1980, mostly likely taking over as the SPB "Hit King" in 1981.
· The Triangles Pete Rose also took over 2nd place on SPB-1's all time doubles list, currently having 578 Doubles. He trails Hank Aaron by 41 and should surpass him sometime in 1981.
· Las Vegas's Rod Carew's career batting average of .340 after 13 seasons is tops amongst ALL SPB-1 career hitters. Next closest is Mickey Mantle's .327. Carew has 2.245 hits and with several productive seasons left, should easily hit 3,000 and while it won't stay at .340, could hit well enough to maintain his lead over Mantle.
· The Pelicans Carl Yastrzemski took over 2nd place on SPB-1's all time walks list, currently taking the free pass to 1st base 1515 times. He needs just 37 more to become the all time leader, passing Mickey Mantle's 1551.
· Ottawa's Willie Stargell is now the ALL Time SPB-1 strikeout leader with 1593 whiffs, passing up Frank Robinson's 1517. That number will likely be eclipsed late next season by Mr. October Reggie Jackson, who is currently in 3rd with 1474 strikeouts.

Pitching
In additional to Gaylord Perry's 300th win and 3,000th strikeout (he is the career leader in both SPB-1 Categories) there were also several other pitching milestones:

Jim Kaat, has some dubious honors as he completes his SPB- Career:
· Jim Kaat leads in career losses with 234 career losses. He could be caught one day by Steve Carlton, who currently stands at 191.
· Jim Kaat is the ALL TIME SPB Leader in Games Started with 620 starts
· Jim Kaat has given up an incredible 4,591 hits in his SPB Career. No one else is even close. This is probably one of those "Unbreakable" records. Wow.
· Kaat has also given up an amazing 478 HR's in his career. Next closest is Catfish Hunter, who has given up 375.
· Gaylord Perry is your Strikeout King with (3108) . Next closest in Tom Seaver with (2,914) and Nolan Ryan with (2,775). Gaylord could hold this for a few more seasons since he can pas his numbers from 1980-83.
· Gaylord Perry is also the wins king with (304), the next closest active pitchers are Catfish Hunter (252) Jim Kaat (241), Tom Seaver (231) and Fergie Jenkins (230).
December 12, 2016
2 SPB Milestones reached
A huge thank you goes out to Lynn Miller for ressurecting the SPB player encyclopedia database. With this achieved, we have found out that two important baseball milestones in SPB have been reached by the same player. Gaylord Perry has nothced his 300th win and his 3000th strikeout this season. The boxscores from each of these events can be found by clicking on the corresponding number in the previous sentence. Congratulations to Gaylord Perry!
November 21, 2016
1979 August stats and power rankings posted
The stats and power rankings for August 1979 season are now posted. All SPB-1 1979 Managers, Attached are the stats through the end of August. Now is the time to begin playing our weekly schedule in SPB 1 for the first week of September. Head to head play is strongly encouraged during the final month of play, in order to prevent overuse penalties, as well as to ensure proper series play that effect the pennant races, and other races for position in the standings. Players who are ineligible due to overusage are listed in the email that was sent out.
June 18, 2016
Stadium Change
The Dayton Triangles have vacated the Astrodome, and are moving into Royals Satdium. This leaves the Astrodome and Anaheim Stadium as the two open parks.
June 18, 2016
New Manager in place
I would like to welcome back Jim Wheeler as the new manager of the Wilmont Dodgers. His email is jim12695@gmail.com. Please direct any trade inquiries concerning the Dodgers to Jim. Jim has renamed his team to his previous SPB-1 team name, the Hatteras Pelicans.
May 31, 2016
1979 Free Agent Claims
3 Teams put in claims, and 2 players were requested. Here is how it panned out:

Barking Owls: Jesus Vega
Tourists: Bob Babcock

The remaining free agents are available on a first come-first served basis.
May 2, 2016
Pre-1979 Draft roster cuts
The following teams have cut players to trim their roster to the 38-man limit

Eagles: Bob Molinaro, Terry Humprey
Spiders: Jim Gaudet. *Spiders roster is at 39, so he can lose up to 5 players in Phase 2
Tigers: Ellie Hendricks, Karl Pagel, Bruce Robinson

The Rookie lists have been updated to reflect these changes.
April 27, 2016
1979 Phase 2 Protected roster numbers
Before I call out for protected rosters, here are the numbers of players that each team can protect:

21 Players
Thunder Bay Damage
Nanoose Bay Barking Owls
Spirit Mountain Volcanoes
Collierstown Highlanders
Ashville Tourists
Blue Ridge Mountaineers

20 Players
Frankfort Tigers
San Diego Conquistadors
Terre Haute Phillies
Dayton Triangles
Canton Moondogs
Flushing Rats
Fairfax Peppers
Cleveland Spiders
Evanston Black Sox
Bloomington Hoosiers
Rockford Forest Citys
Rossville Cubs

19 Players
Las Vegas Thunder
Niskayuna Nationals
Ottawa Lynx
Kenosha Eagles
Wabash River Catfish
Wilmont Dodgers

April 26, 2016
Phase 2 10-5 rule enacted
This is to inform the masses that Mike See has tagged Catfish Hunter as his 10-5 rule selection, thus leaving him with only one Phase 2 selection. The phase 2 draft results will reflect this selection.
April 21, 2016
1979 New Manager
The Richmond Braves franchise, helmed by Nick Milford has been dissolved. Nick is welcomed back at anytime. Taking his place is SPB-2 expasion manager John Measor. He has renamed the team to the Nanoose Bay Barking Owls and has vacated Royals Stadium for Metropolitan Stadium, so the two available parks are Royals Stadium and Anaheim Stadium. John's email address is johnmeasordmb@gmail.com. Welcome aboard John!
March 17, 2016
1979 Disk report
With the 1979 disk being released, I am including a REPORT that entails which players have had positions removed due to the 400PA/4G rule, along with updates to the real-time DH's and the positions that are assigned to them for the SPB1-1979 season.
February 11, 2016
1979 New Manager
Gentlemen: Marc Robinson (KC Pit masters) has decided to relinquish his franchise to lighten his league-load. In his place will be current SPB manager Nick Milford. His email address is nick.milford@gmail.com. He will be changing the team name to the Richmond Braves. Welcome aboard Nick!
February 7, 2016
1979 Draft lottery results
Here are you lottery results for the upcoming 1979 Rookie Draft......congrats John Moore on winning the top pick in the draft.....

1. Collierstown Highlanders (John Moore)
2. Asheville Tourists (Rich Applegate)
3. Frankfort Tigers (Gary Plunkitt)
4. Spirit Mountain Volcanoes (Marc Hollingsworth)